We deliver solutions that achieve operations excellence, optimized business performance, sustainable development and enhanced employee engagement and wellbeing.
What we offer our customers
Helping businesses in the

Middle East & North America
Let us help you
Set up a meeting with us to know how we can help you in solving your business challenges and help you realize and exploit improvements and opportunities.
About Our Consultancy Company
We might just inspire you to help build a better future.
We work collaboratively and engage with our clients throughout the project stages from strategy through to data collection and verification to implementation, in order to ensure that sustainable outcomes and solutions to environmental, social, and economic challenges are delivered.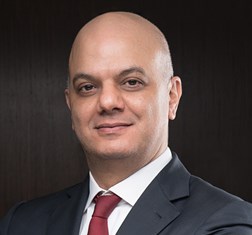 I would like to thank Quality Circle for their guidance, assistance, and training in setting up BeitMisk's Quality Management System and providing us with a solid understanding of ISO 9001.
Trends shaping the future of Management Consulting
- Remote Consulting - Greater level of senior involvement in partnerships - Creating strategic partnerships - Recruiting new talent - A struggle to retain existing talent - Wider use of technology
The future calls for a unique combination of entrepreneurship, tech and consulting skills.
Meet our professional team members
Take a look at our recent work